Incumbent President Macri concedes defeat in Argentina's presidential election
Xinhua | Updated: 2019-10-28 10:08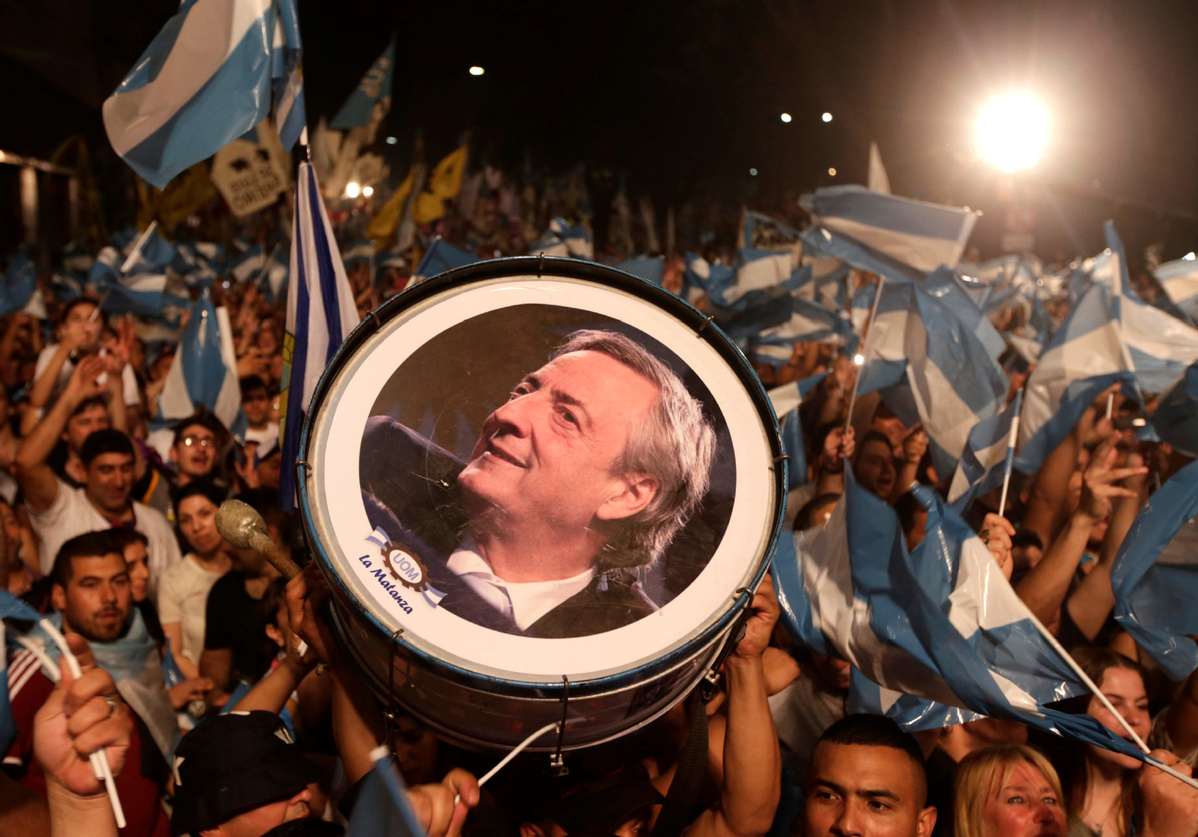 BUENOS AIRES - Argentine President Mauricio Macri conceded defeat in the presidential election, congratulating rival Alberto Fernandez on winning election.
Fernandez, of the opposition Everyone's Front coalition, obtained nearly 48 percent of the vote compared to Macri's nearly 41 percent, with more than 90 percent of the ballots counted, the National Electoral Directorate said.
The results mean Fernandez won in the first round, with no need for a runoff. Argentine law requires a candidate to garner 45 percent or more of the vote to win outright, or 40 percent with a 10-point advantage over his closest rival.
At around 10:20 p.m. local time (1920 GMT), Macri took the stage at his campaign headquarters and called for a smooth transfer of power.
Fernandez, born in 1959, graduated from Law School at the University of Buenos Aires. He served as chief of the Cabinet of Ministers from 2003 to 2008.