Automating world with Chinese robots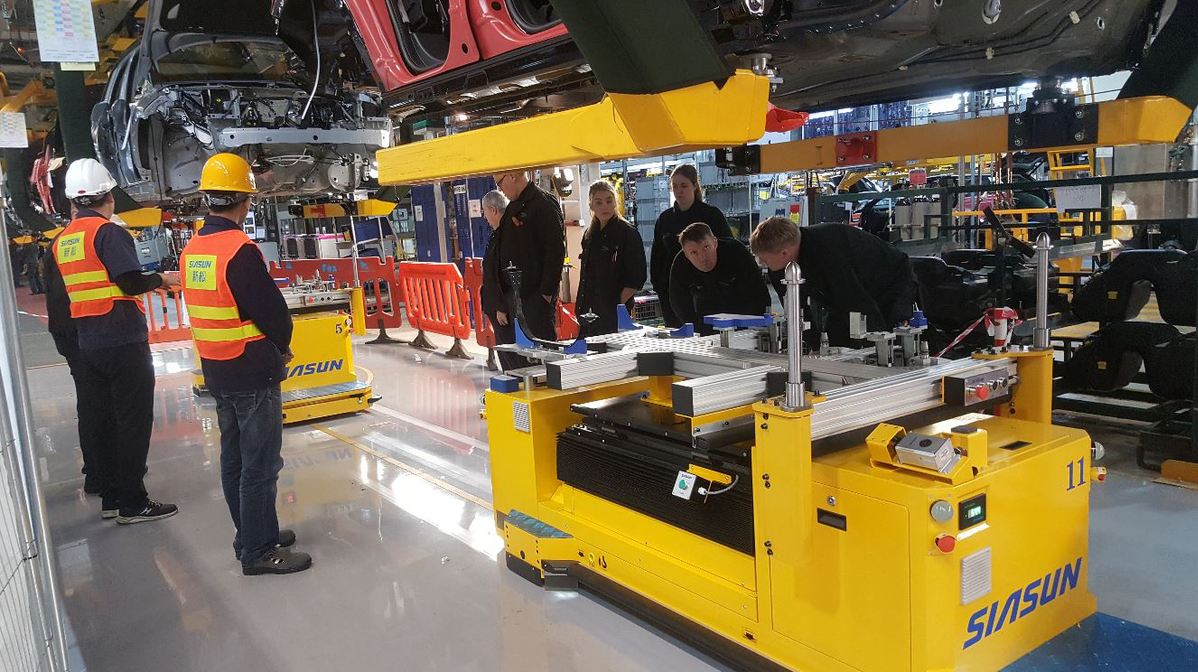 Siasun accelerates overseas expansion as orders increase from foreign firms
Siasun Robot & Automation Co, the largest listed Chinese robot maker by market valuation, is ramping up resources to expand its presence in overseas markets by securing more contracts from foreign companies.
From a team of robots which assemble various car parts for General Motors at an automobile plant in Canada to a Russian warehouse which gets the ultra-modern edge with the help of an advanced automated logistics system, Siasun's products and services are getting increasingly popular in foreign countries.
In Malaysia, a real estate company uses the company's service robots to welcome prospective homebuyers to a popular apartment and wax eloquently on the flat's unique features. In Singapore, the company's heavy-loaded automated guided vehicles are being used in one of the world's largest ports.
After 19 years of international development, Siasun's products are currently available in more than 30 countries and regions. Moreover, two-thirds of Siasun's customers are foreign companies. Its industrial robots are exported to Europe and North America, and its service robots are gaining increasing popularity in Southeast Asia and countries in the Middle East.
It is also one of the few Chinese robot makers that have gained the confidence of global auto giants, becoming a supplier to General Motors, Ford, BMW, Jaguar and Land Rover.
With constant progress in research and development, Siasun is now seeking to push its go-global efforts to a new high.
Qu Daokui, president of Siasun, said: "Chinese robot makers must go global. The industry is so globalized and changing so fast that no one knows what a robot will look like in five to seven years from now. If we focus only on the home turf, we will die out."
The company currently has established four production bases in China and set up more than 20 service organizations around the world. With its businesses growing rapidly in overseas, the company plans to build eight world-class research and development and innovation centers.